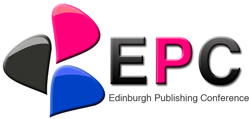 DISRUPTION IN THE PUBLISHING INDUSTRY: DIGITAL, ANALYTICS & THE FUTURE
CONFERENCE: 20TH JUNE 2014, EDINBURGH
Contact
If you have any questions about the event then please get in touch with us by emailing [email protected] or tweet us @joysci.
Register your interest for future publishing events
We hold events throughout the year. To be the first to be notified about future events, please register below. We will not release your information to third parties.